BUY VIRTUAL TICKET AND SEE THE MOVIE ONLINE 
Make Europe Great Again – MEGA – is an inspiring and entertaining documentary
about finding a new vision for Europe in an era of disbelief.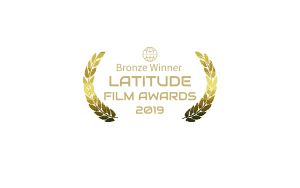 The documentary stars: 
Gergely Böszörményi Nagy –  Hungary
Philipp Brinkmann – Greece
Maria Vlachou – Greece
Penny Vlachou – Greece
Jose Ignacio Galan Ordonez aka Nacha La Macha – Spain
Rand Hindi – France
Stefano Terranova Orowitsch Netherlands
Florian Bosse – Germany
Roberta Mancino – Italy
Timo Santala – Finland
Production:
Director: Ike Novikoff
Editor: Kim Finn
Assistant director: Cilla Mattheiszen
Director of Photography: Martin Jäger
Camera & tech: Jere Korppoo
Special footage: Jussi "Käkkis" Arhinmäki
Sound: Sami Kiiski
Research: Olga Novikova
Advisor: John Hakalax
Producers:
Ike Novikoff
Olga Novikova
Jani Pomell
Thank you:
During the peak of the production over 50 people from 7 different countries where involved in the production.
Producers want to thank all the people that have helped us to Finnish this massive project.
Inquiries, first name goodtv.com
The documentary was filmed in 11 countries.
Filming took place 2013-2018 in Europe.
In memoriam
Maria Vlachou 1980-2019
"Stay united", Maria Vlachou